Livegood how to Sign up? How to Join? South Africa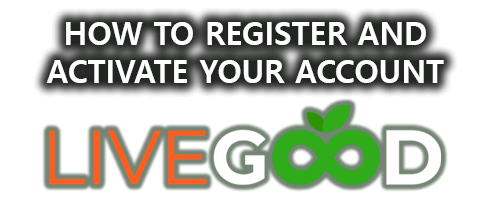 Learn here how to sign up / register with LiveGooD company
Secure my position on the Forced Matrix
How to activate / pay my account.
If you want to translate into your language, please select from the list below.
How to Register / Sign Up on LiveGooD?
Registering with LiveGood is very easy. Just click on the link below to fill in the blue form that is on the official website, which contains the following information: "Reserve Your PositionTODAY".
There is no cost to reserve your free seat and you can cancel at any time.
However, for you to participate in the earnings offered by the company, you will need to pay.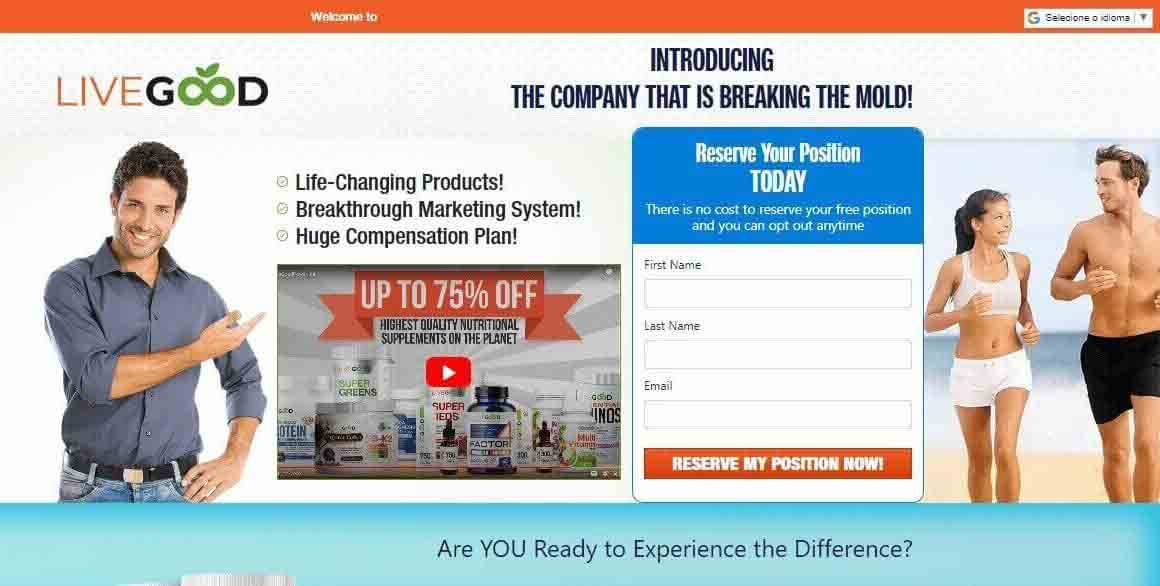 How to activate a LiveGood account?
After completing your registration with the correct data on the official LiveGood website, you will need to activate your account to guarantee a place on the PowerLine and then you will be able to receive registrations from new members who will enter your matrix forced.
Please, click on the green button 'JOIN NOW"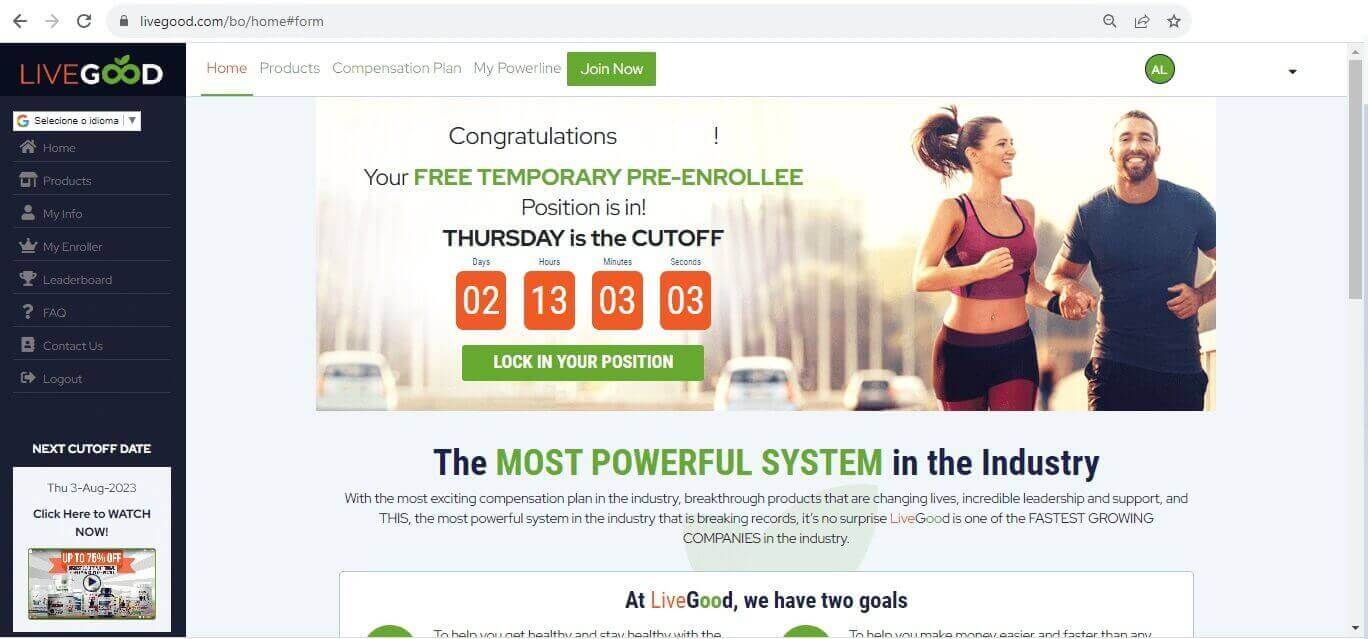 Create Account
To create your LiveGooD account, it is necessary to pay attention to the data provided so that you can have access after registration in a calm way.
Data required on the registration screen:
First Name: YOUR FIRST NAME
Last Name: YOUR LAST NAME
E-Mail: [email protected]
Phone: +1 999 888 777
In the USERNAME field you must choose a name for your account, which will be through which you will be able to enter your BACKOFFICE and also have your virtual store and your website from that chosen name. example:
https://www.livegoodtour.com/livegoodteammaster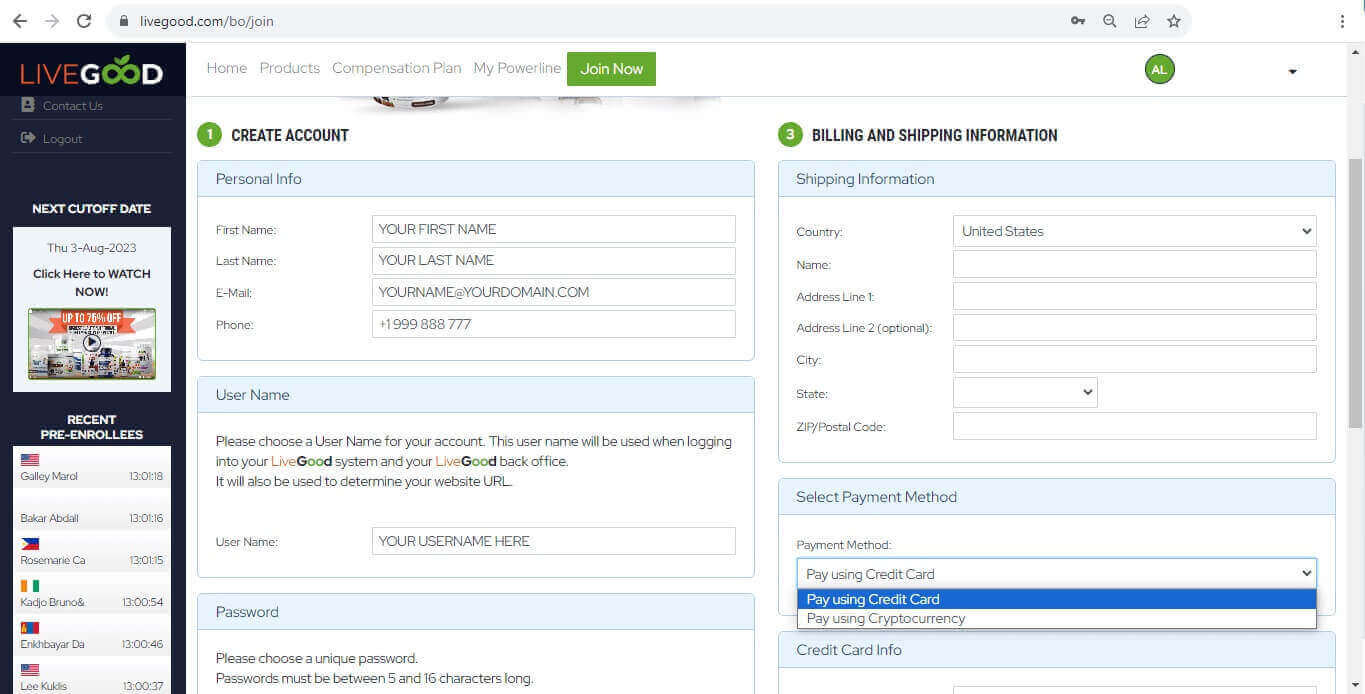 Membership type choice
You can choose from two available options:
In a single annual payment of $139.95
Which comprises:
1 Affiliate License $40+
1 annual membership fee $99.95
Total will be: $139.95 (you save $20)
In a single monthly payment of $49.95
Which comprises:
1 Affiliate License $40+
1 monthly membership fee $9.95
Total will be: U$ 49.95
Remembering that in this option you DO NOT save U$ 20.00 and you will have to pay U$ 10.00 monthly to remain active in the forced matrix.
Do not forget to use a recurring payment method (credit card), as it is very important to keep your membership up to date.